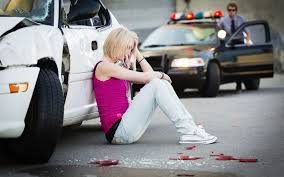 More examples of teens being killed on our roads due to high speeds.


Raleigh, N.C. — The Cardinal Gibbons High School student who died when her car ran off Possum Track Road and struck several trees earlier this week was traveling 95 mph, according to troopers.
Madeline Grace Shook, 16, of Raleigh, was traveling north on Possum Track Road, in northern Wake County, when she crashed while traveling approximately 95 mph in a 45 mph zone. She died at the scene. She was the only occupant in the vehicle.
Shook was on the school's track team and is remembered by teammates as a bright light, a go-getter and a voice of reassurance.
"She just was always encouraging us to do our best and to run to our full potential," Marianne Bahna said.
Cardinal Gibbons Principal Jason Curtis said he remembers Shook as a smart student and competitive athlete.
"As an educator, how can I best care for them and love them and support them just as their parents have asked us to," Curtis said of grieving students. "What goes through my head is we, the adults, need to model for them the appropriate response.